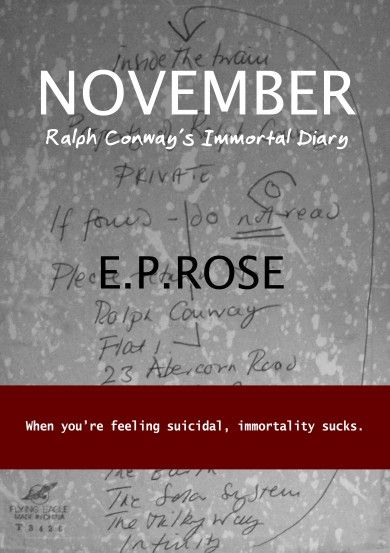 Our daily adventure continues right here with The Fourteenth instalment of November: Ralph Conway's Immortal Diary. If this is your first day with us, I'd recommend you click
here
for links to the preface and previous instalments.
The content appears here on The Literary Word courtesy of Table 13 Ltd
THE FOURTEENTH
There is no entry in Ralph's Immortal Diary
for the fourteenth of November.
E.P.R.
Sorry gang, but we have another day to wait..
I can't wait to see what comes next.