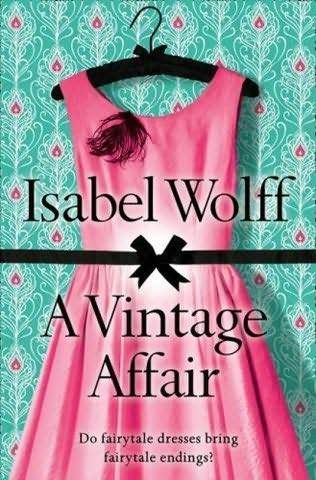 Published by HarperCollins Publishers and
HarperCollins Publishers Canada
Phoebe Swift is a woman with a lot on her plate. Her parents' divorce, her newly arrived baby brother, her mum's fascination with cosmetic surgery and an ex who she would rather forget. Throw in a traumatic event in her recent past and it's a miracle she is holding it together. Still, she finds the time - and passion - to open up 'Village Vintage', a store dealing strictly in vintage clothing up to the early 1980s.
While searching for new 'old' clothing, Phoebe meets an older, distinguished gentleman who may just steal her heart away, and a wonderful old lady who shares some tales behind the clothing she is parting with. One tale, involving a blue coat, keeps Phoebe coming back to Mrs Wells time and again, while in the background she delves even deeper into the mystery. Can stories have happy endings? Do fairy-tales come true? Well, dear reader, you tell me....
I have to issue a warning about this book before anything else. This book can cause cravings to rush to the nearest vintage clothing store in search of the perfect piece of clothing for you. The author speaks passionately through her characters about the joy of vintage clothing, the history behind it, and the way a certain dress, or jacket can 'claim' the person trying it on. Personally I have to admit, I have never really been into vintage clothing but upon reading this book, I have a new respect for it and a great deal of curiosity.
I adored this book. The characters are well developed. The story-line is fantastic and really continued to draw my interest to the point where I polished off this book in around 7 hours. I couldn't help but feel sometimes that the story was a little rushed but those moments were so few and far between that it truly didn't take away from my enjoyment of this title. I was particularly invested in the relationship between Phoebe (the store owner) and Thérèse (the old lady selling her clothes) as it developed in such an intimate and trusting manner. Two souls shadowed by tragedy and trying their hardest to overcome their pasts. That relationship, above all of them, really tore at my heartstrings and kept my fingers firmly superglued to the book.
Surprisingly, I enjoyed the depth of description when it came to the various outfits. I could almost picture the rich fabrics, the simple embroidery, the glorious colours and designs. My heart overflowed with each person who entered the store and found that 'must-have' item that even if only for a little while, brought them a magical perfect moment in life. All in all, this book is a keeper. I will be reading it time and again throughout my life - of that I am sure. It's a great read. Give it a try, you won't regret it!
Author's website:
http://www.isabelwolff.com/