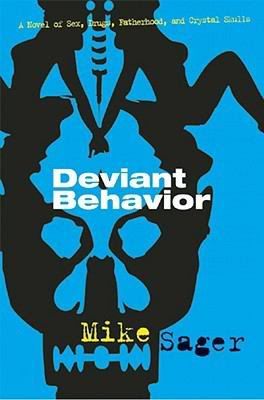 Published by Black Cat -
An imprint of
Grove/Atlantic Inc.
Distributed by
Publishers Group Canada
Jonathan Seede has it all – he enjoys his job with Washington D.C.'s most esteemed newspaper, and has a beautiful wife and a new baby. Appearances are rarely as they seem though, and this situation is no different. Just a short distance away is the Fourteenth Street strip where chaos runs rampant in the form of drugs, hookers and pimps. Reaching his limit on frustration with life, Seede plunges headlong into this deviant world. This novel paints a vivid and memorable picture of what happens when a person decides to Just Say Yes.
I found it pretty hard to get into this book at first. The characters are colourful and well written but they seem to almost get lost in the chaos of the first half of the novel. I was determined to see it through to the end, and I am glad I did. While the first half of the book strikes me as disjointed, and unbelievable to an extreme, the second half of the book brings everything together wonderfully – albeit a little too neatly. I liked the inclusion of very real everyday situations that many would like to ignore – homelessness, drug abuse, prostitution, police corruption and so on. It balanced nicely with the more mysterious storyline of the crystal skulls.
The writing style is greatly descriptive and scenes will often stick with you for a while. Even though I have completed the book, I am still finding my mind playing with the troubling – and even shocking – scene involving a dead hooker and a toddler. The author appears to have done a great deal of research and I have to admit that the philosophy that is sprinkled throughout really added something special. I like when a book provides food for thought, even if it's not intended to be taken seriously.
I didn't love this book, but once I got caught up in the story I grew to like it. One thing is for certain; it's definitely unlike anything else I have ever read and I am looking forward to reading more Mike Sager titles. If you have the opportunity to read it, give it a whirl. If you read it, please do leave a comment and let me know what you think. It would be great to see other opinions.
Author's website:
http://www.mikesager.com